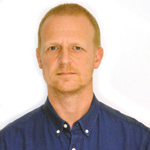 By Alastair Johnson
The federal government's Budget 2019 included a proposal for an oversight framework to ensure that "retail payment services providers can continue to offer innovation in services, while remaining reliable and safe"1.
What's interesting is that this declaration was not followed by any statement regarding the use of blockchain technology as a solution.
If Canada's payment industry really wants to embrace the ideals set out by the federal government's statement, blockchain technology should play a major role. Secure, blockchain-based payments provide the exact benefits of innovation, trust and reliability that are sought. They would open up payments within services that had not been considered previously and ensure that consumers' personal data is not exposed to retailers and third parties, protecting its citizens from data breaches.
Convenience, and peace of mind
According to Payments Canada's Canadian Payments Methods and Trends: 2018 report, the total payments market in Canada grew to more than $9.7 trillion. Use of debit, credit and electronic funds transfers increased while cheques and cash decreased, leading to the report's writers concluding that both businesses and consumers are opting for more convenient and digital methods of payment2.
Blockchain-based payments, particularly those that are attached to digital IDs and therefore usable across devices, will provide the next step forward for consumers who value ease and convenience in their e-commerce transactions. Significantly though, they will achieve this while adding a layer of security that other payment methods cannot, thereby providing peace of mind to buyers and sellers alike.
Fraud prevention benefits
One of the biggest advantages of blockchain is the fact that it requires no sharing of personal information between consumers, payment providers and merchants. This innovation, which relies on a process of zero-trust security, eliminates a whole range of opportunities for fraudsters to steal data. Through this process consumers can store and control their personal data while continuing to make quick and simple e-commerce payments.
With blockchain, chunks of personal data are stored and encrypted in the individual's personal vault and then tokenized. These tokens can then be exchanged in a zero-knowledge proof process where the consumer proves something, such as their identity for payment, to another party (such as a merchant): without needing to share the personal data.
By removing the exchange of personal data, blockchain-based payments remove a whole host of opportunities for fraud, including contactless near-field communication interceptions, chargebacks, false positives and card-not-present fraud. Equally critically it also entirely removes the need to store sensitive data in centralized servers that hackers can attack.
This is particularly important because Canada, like most other countries, has experienced its fair share of consumer data breaches in recent years. In fact, 2018 was littered with attacks. Last year 100,000 individuals had their personal data exposed as a result of the Bell Canada hack3 and 20,000 customers of Air Canada suffered the same fate4.
But it was the attacks on the Bank of Montreal (BMO) and the Canadian Imperial Bank of Commerce's Simplii Financial subsidiary5, that were most worrying for the finance industry. This type of major data hack from the centralized servers of large corporations is one of the main reasons why blockchain-based payments, which would completely eliminate the possibility of such an attack, are so applicable to Canada.
Moving to blockchain
Fortunately, Canada seems well placed to take advantage of this innovation. On top of the government's clear strategy to encourage innovation, Payments Canada's Modernization Target State also lays out a plan to foster competition and innovation without compromising security6.
The willingness of institutions to embrace blockchain technology within Canada's payments industry can also be seen with the Bank of Canada's involvement in a recent study of cross-border interbank payments7. The report, which was produced in conjunction with the Bank of England and the Monetary Authority of Singapore (MAS), looked at alternative models that could enhance cross-border payments and settlements. And just recently the Bank of Canada and the MAS used distributed ledger technology (DLT) successfully to exchange currencies and published a report8; blockchain is a type of DLT.
These small but steady steps all combine to show that Canada's payment industry is ready, willing and able to support the secure and reliable digital payments that their customers are increasingly keen to use. The next step, into blockchain-based payments, could prove to be the giant leap that really moves the industry forward into the place it hopes to be.
Alastair Johnson is the founder and CEO of Nuggets (www.nuggets.life). Nuggets is an e-commerce payments and ID platform. It stores your personal and payment data securely with blockchain, so you never have to share it with anyone: not even Nuggets.