Automakers Keep Production Running Smoothly with Mastercard Track™ and OpenText Supplier Portal
WATERLOO–OpenText, a global leader in Enterprise Information Management (EIM), and Mastercard , the global payments company, announced a partnership to help companies increase financial efficiencies across global supply chains, starting in the automotive industry. The collaboration will further advance a connected and scalable digital ecosystem, allowing companies irrespective of size, location or technical capability to build increased trust and security into trading partner relationships.
The new solution from OpenText and Mastercard aims to increase the speed, compliance and security for business information, payments and financing in the automotive supply chain. It is designed to facilitate integrated payments and to enhance the management of vendor master data, enabling suppliers to better manage risk for trade finance, accelerate cash flow for outstanding invoices and secure financial transactions with enhanced digital identity.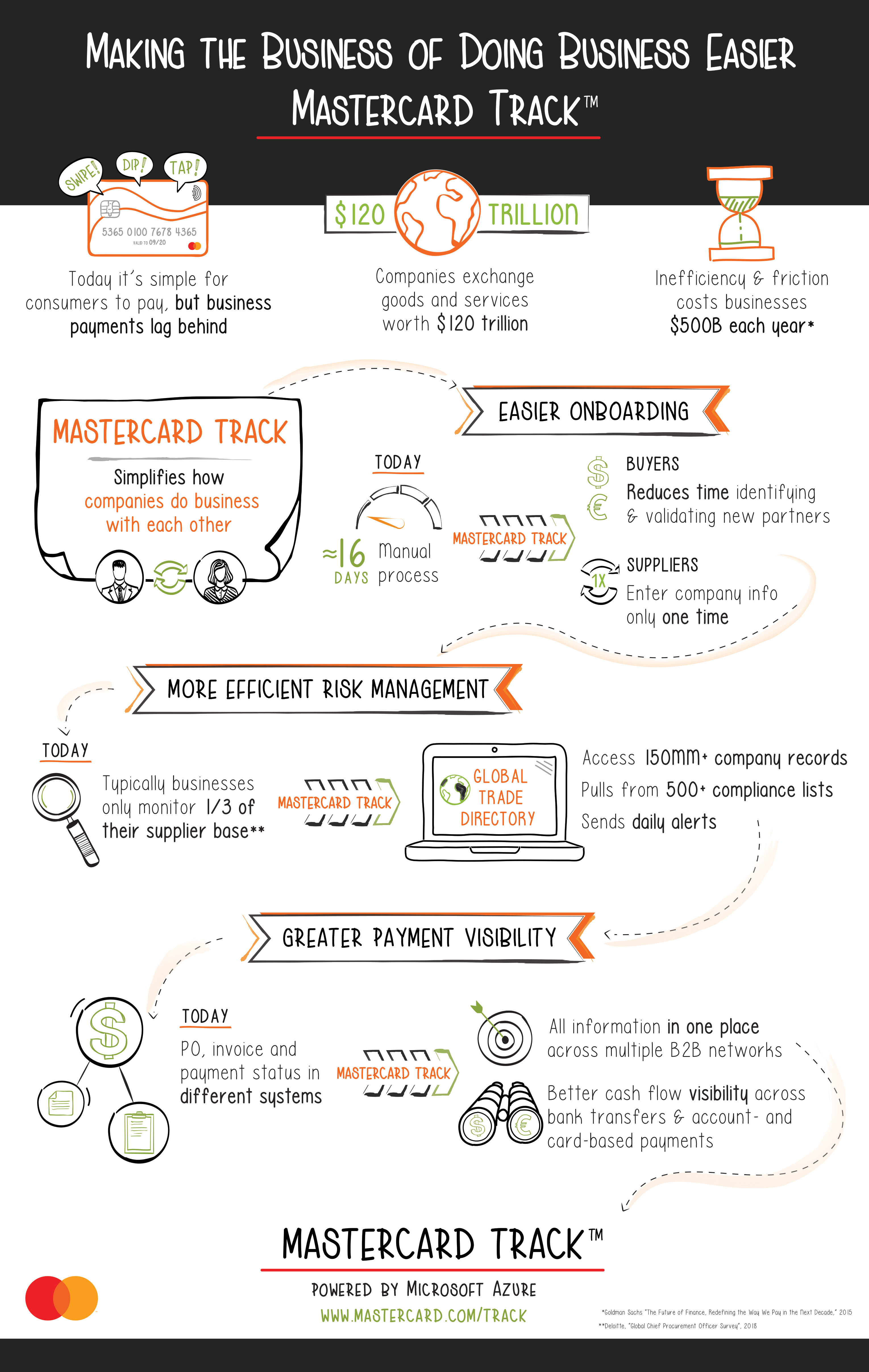 The integrated OpenText and Mastercard offering will also provide OpenText Business Network customers the ability to access spot financing through the Mastercard Track B2B global trade enablement platform. It will leverage the OpenText Supplier Portal (formerly Covisint Supplier Portal), the OpenText Identity Portal and the OpenText IoT Platform, integrated with Mastercard's financial partners.
"Digitizing and simplifying supply chain related finance processes can ease global trading operations across industries and unlock opportunities for suppliers at every level to do business with enterprise buyers more efficiently," said Claire Thompson, Executive Vice President of Enterprise Partnerships at Mastercard. "We are excited OpenText is partnering with Mastercard to integrate our digital platforms together to allow companies to quickly identify and vet business relationships and make the end-to-end payments process even simpler."
"High performance supply chains build agility and flexibility into production and fulfillment," said Mark J. Barrenechea, OpenText CEO & CTO. "This calls for the digitization of processes across the network. OpenText is pleased to partner with Mastercard to help automotive enterprises transform finance related information flows, eliminate friction in the trading process and conduct mutually beneficial transactions with the right suppliers at the right time to meet and exceed production goals."
OpenText and Mastercard will provide a single user interface which links users to supplier portal functionality and to Mastercard Track, with a secure, permissioned repository of more than 210 million registered entities worldwide. Buyers and sellers maintain and exchange key information related to their businesses and Mastercard Track provides monitoring on sanctions, credit and other business standards. This eases supplier selection, compliance and risk management; enhancing the comprehensive up-to-date supplier profiles in the OpenText Supplier Portal. Expanded supplier portal capabilities such as parts and services management and IoT contextual telemetry help auto companies avoid supply chain disruptions by identifying vendors with available parts to fill production gaps.
OpenText Supplier Portal is part of OpenText Business Network which connects to 92 percent of Automotive News 2019 Top 100 Suppliers. The global connectivity offered by OpenText will provide Mastercard with more robust digital authentication and authorization services to manage access and business identities for Mastercard Track users.
OpenText, The Information Company™, enables organizations to gain insight through market leading information management solutions, on premises or in the cloud