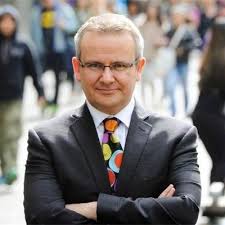 By Dan Kelly
The way Canadians make and accept payments is changing quickly. From Apple Pay to Square, PayPal or Interac e-Transfer, the choices are growing.
Moving away from cheques
Yet business to business (B2B) transactions for smaller firms are still dominated by paper invoices and cheques in the mail. In fact, cheques still remain the preferred payment option, especially for larger amounts.
Why cheques? For starters, accepting a cheque as payment can be less costly for a small business compared to accepting a credit card payment: which may have merchant fees in excess of two per cent of the transaction value. Cheques are also popular because they provide a simple record keeping system. If the Canada Revenue Agency (CRA) audits a business's expenses, the owner can quickly turn to its record of cheques.
However, a compelling case can easily be made against using cheques. A cheque can take days or weeks to process. Also, the cliché "the cheque is in the mail" can be disastrous to a small business during a Canada Post strike, like the fall 2018 strike. They can experience cash flow problems if the cheques are not delivered: which is what happened.
Small businesses want more payment options. In fact, more than 80 per cent of Canadian small businesses are ready for more payment choices for point-of-sale (POS) customers, as well as more options for their back-office payments to suppliers and vendors, according to a recent Payments Canada study. E-transfers, e-wallets and digital currencies are some of the new payment options small businesses are seeking, as most are willing to move away from cheques: provided they have affordable options1.
Our members have eagerly taken up new digital payment options through our exclusive partnership with Chase Merchant Services, which processes not only credit and debit cards with POS terminals, but also online transactions and payments through tablets and smartphones. They recognize that offering their customers versatility and a range of secure options is good for business.
Businesses that deal primarily with B2B transactions also stand to benefit from moving to digital payments solutions. In fact, one of the biggest innovations in payment message standards for small firms is the adoption of ISO 20022, which provides more information about each payment transaction. Small businesses will be able to spend less time manually reconciling expenses and have more options to describe each payment with the new standard. This change alone has the potential to get small business to reduce their reliance on cheques as a record-keeping system.
Modernization hurdles
But these FinTech innovations will not come to fruition until Canada's payments infrastructure has been modernized. The work has begun; banks and other financial institutions are starting to re-build their information infrastructure to transition to an all-electronic system.
The transition has not been without growing pains for small businesses, which sometimes feel their needs are being ignored by financial institutions. For example, the CFIB is increasingly hearing from business owners who are being defrauded out of thousands of dollars by employees who cash cheques twice, once by depositing them electronically through new "Remote Deposit Capture" tools, then by depositing them in person at tellers or ATMs. But when business owners raise the issue with their financial institutions they've been told it's their problem to deal with.
And here lies the rub. When banks and other financial institutions start providing these new payment technologies, they will likely charge fees. In principle, this is fair since the cost of the changeover from paper cheques to an all-electronic system will not be insignificant. However, cost is the top obstacle preventing small business owners from shifting to electronic payment systems.
The benefit has to be worth their investment. Will small business owners stop using paper cheques and go electronic willingly, knowing that there will be new fees to transmit, store and retrieve their payment information?
How to move forward
Given the track record of the payments industry on credit card processing, it is little wonder why small firms are hesitant. Years of steady hikes in processing fees, together with confusing statements and hidden charges have eroded the trust of many small firms with the payments industry. The best way to restore trust is to ensure the industry provide innovations that are low-cost, secure and user-friendly.
The end goal should be to boost competition and innovation in the payments industry that gives Canada's small businesses and their customers lower costs and more choice: not the other way around.
Dan Kelly is president of the Canadian Federation of Independent Business (www.cfib-fcei.ca) and lead spokesman and advocate for the views of CFIB's 110,000 small and medium-sized member businesses across Canada.
1 Payments Canada, "Payments Pulse: Small Business Survey Edition", report, March 15, 2018.